Expert Ant Control in Las Vegas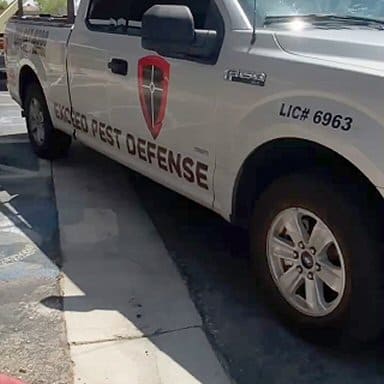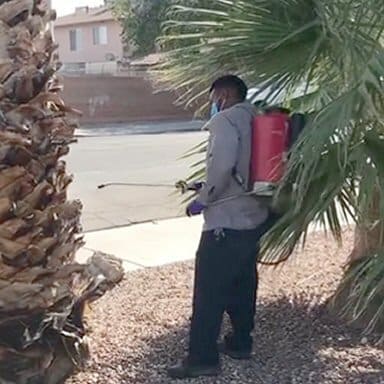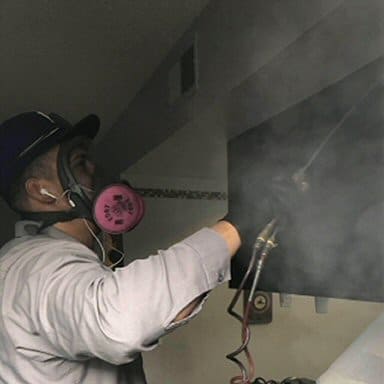 Affordable, Highly-Rated Ant Extermination Services
Our Las Vegas ant control specialists get rid of ants with affordable, top-rated ant extermination services for commercial, industrial and residential customers throughout the entire Las Vegas valley.
When it comes to controlling, exterminating or removing ants, our ant exterminators get the job done right with pest inspection of all areas, as well as pest prevention services to get rid of ant infestations and keep ants away year-round!
IMPORTANT Notice
Ants are extremely resilient, and when it comes to getting rid of them from your property, it is important to consider on-going extermination services – at least a second service after our initial visit. The reason for this is because there are many times when an ant colony has more than 1 queen, and although our one-time service is warrantied for 30 days, ants have been known to come back. When there is more than one queen, colonies can split into (2) and reproduce at a faster rate. Thus, a second service call is important to consider!
Discounts Available
Discounted pest control service is available for members of law enforcement and first responders (EMS, fire and police), as well as nurses, CCSD teachers, and senior citizens – thank you for your service to our community!
Dealing with an ant problem now?
Call Exceed Pest Defense at: (702) 827-8300.
Dealing with an Ant Infestation?
When you see ants, there's a problem and you can count on there being many more – there are thousands in ant colonies, and that is a big problem for families at home, as well as customers and business owners to deal with!
What's the solution?
Most people try getting rid of ants with basic over the counter (OTC) solutions labeled as ant killers yet when used the active ingredients comprising those ant-sprays or powders only kill a portion of the problem – not all! That leaves thousands which are still underground including the queen!
In addition, many of the OTC sprays and powders have repellents which alert the remaining ants and colony to danger.
At this point, usually two things happen:
The more desired result:
The colony moves their hole away from the treated area – sometimes as little as a few inches away, but any movement away from your environment is a good thing.
The less desired result:
The alerted colony under emergency threat divides into two, produces a second queen, and multiplies your ant problems.
This is when you need professional ant exterminators to get the job done right, and that's where we come in!
Getting Rid of Ant Colonies – One Time & On-Going Preventative Services
Note: A one-time ant control service (spraying) does not last forever, and the time can range from a few weeks to a little over one month. In practice, we typically share that a one-time service will last about 30 days. This is true for any professional pest control company, and is why we do recommend on-going preventative ant control services.
The reason for that recommendation is because an initial, one-time visite creates a scenario with a few things to keep in mind:
It gets rid of a large portion of your ant problem
It flushes ants from their hiding areas which is why you might see them come back after a while
Unless the ant queen (sometimes there are more than one) is taken out during the service, she will immediately begin reproducing / rebuilding her ant colony
Remember, ants are drawn to all food sources despite best efforts to clean, and fully seal trash bags. Ants will find any food source no matter what. We recommend engaging us for on-going pest prevention services for the best possible results to ensure your property is ant-free, and peace of mind.
Areas & Customers We Serve
Our expert ant exterminators provide services for commercial / public sector, industrial and residential customers. If you're looking for ant exterminators near you in Las Vegas, we have you covered … defending your home or business against ant colonies is one of our specialties!
Where We Work & Who We Service
Contact the Ant Control Experts
We serve the entire Las Vegas valley with expert pest control solutions.
Need Service Now?
Contact our Las Vegas ant exterminators, so we can get rid of ants on your property today!